Originally posted on Style News - StyleWatch - People.com: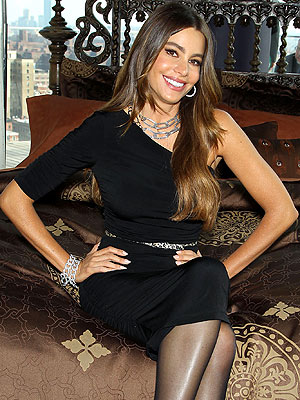 Courtesy Kmart
Sofia Vergara is the first to admit she's not a practical dresser. "If shoes hurt I don't care, I suffer," she said.
But in designing her Kmart clothing collection, now in its second year, the actress knew practicality was key. "I wanted to create a brand that was affordable and comfortable and versatile," she told reporters in New York recently while promoting the line. "The shoes, the bags, have in mind that moms [are on a] budget." The goods are so wallet-friendly, in fact, that if you "get a couple of cute tops, your husband isn't even going to notice," she joked.
But staying on-trend was important to the Modern Family star, too. "I love designers like Dolce & Gabbana — they do a lot of stretchy materials," she explained. "So when we make dresses, I'm always thinking of their collection that a woman can wear with…
View original 206 more words