Style News - StyleWatch - People.com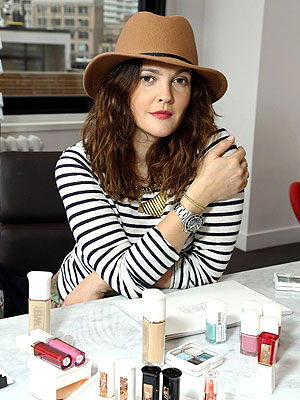 Sara Jaye Weiss/ Startraks
Many celebrities have lent their lovely faces to major makeup campaigns, but few have gone as far as to create their own lines. Drew Barrymore, however, has never followed the Hollywood playbook, and now her new beauty collection, Flower, is on shelves — and we're already big fans.
Here, the A-lister tells PEOPLE about her latest venture (available at Walmart), her favorite red carpet moment of all time and what product she loves to borrow from her daughter, 3-month-old Olive:
What inspired you to launch Flower?
I've been sitting in a makeup chair since I was 6 years old, and I love how aspirational those rooms are. I've seen women empower and transform themselves. I've worn makeup my whole life for film and fashion and worked with the best makeup artists in the world and I love what makeup does for…
View original post 407 more words